Efficiently Manage Third-Party Vendor Risk
With KnowBe4 Compliance Manager Vendor Risk Management
Do you have an easy way to identify, assess and monitor your vendors' security risk?
KCM's Vendor Risk Management module helps you manage your third-party vendor risk requirements. KCM enables you to centralie your third-party risk management processes and helps you prequalify risk, assess your vendors, and conduct remediation efforts in your KCM platform. You can even set a frequency for how often your vendors are assessed, to continually monitor the associated risk.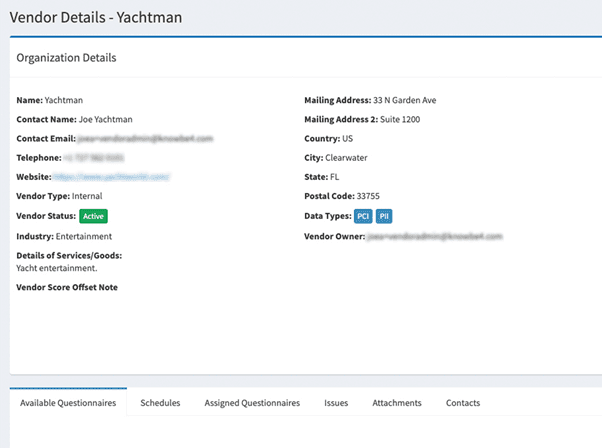 Vet, Manage and Monitor Vendor Risk
Prequalify risk, assess your vendors and conduct remediation to continually monitor risk associated with your vendors. With the ability to set points to weigh vendor answers to your requirements, you can easily rank risk levels for your vendors. You can also escalate areas of risk to the risk register to increase visibility of vendor risk. Additionally, KCM makes it easy to manage the entire lifecycle of your vendors from onboarding to offboarding questionnaires to ensure that organisations are compliant and don't retain your data once the relationship has ended.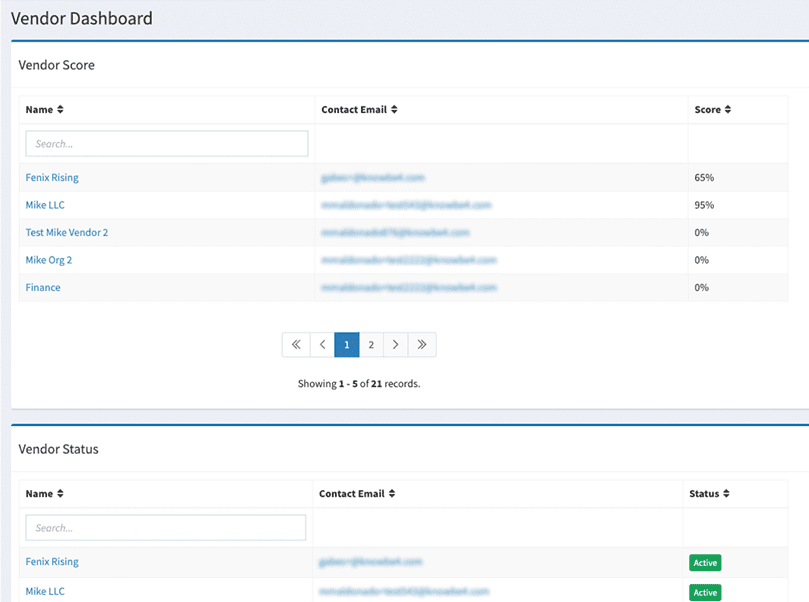 Centralised Vendor Risk Management
KCM's Vendor Risk Management module helps you centralise your process to manage your third-party vendor security risk requirements. With a single pane of glass view, you get continuous visibility into your vendors' controls and evidence libraries and can keep track of their compliance requirements, services they provide, and what data they have access to in one centralised repository.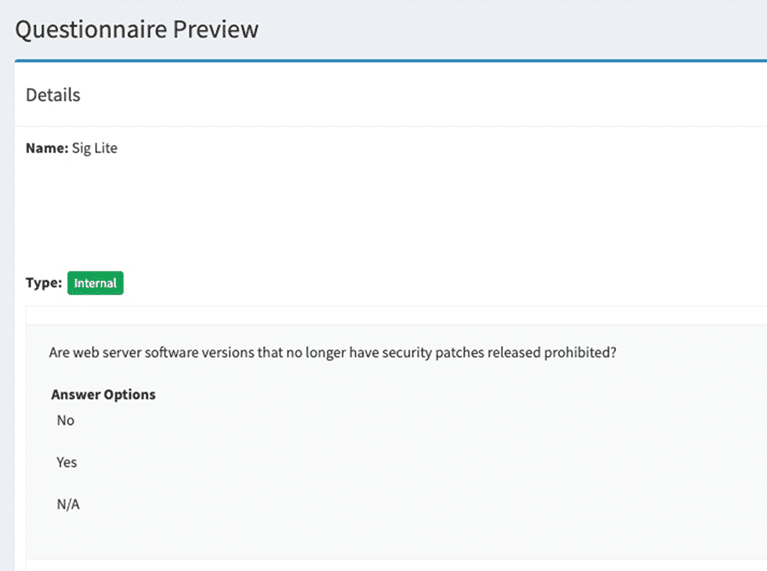 Pre-Built and Customisable Vendor Questionnaire Templates
Ensure standard and consistent vendor assessments with pre-built and customisable questionnaire templates. You can create your own custom templates with the form builder or leverage our managed templates.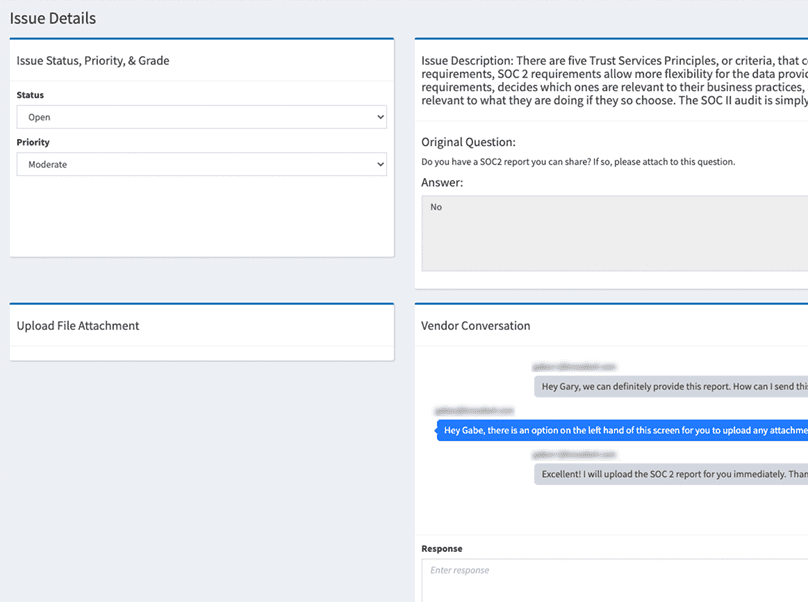 Automated Workflows for Requirements, Remediation, and Mitigation
Streamline your vendor assessment process with KCM's automated workflow and campaigns. You can easily design an efficient workflow to conduct due-diligence activities and track and monitor tasks assigned to your vendors to ensure accountability. Set issue status and priorities based on your organisation's security requirements and build repeatable processes to help automate your ongoing vendor assessments.